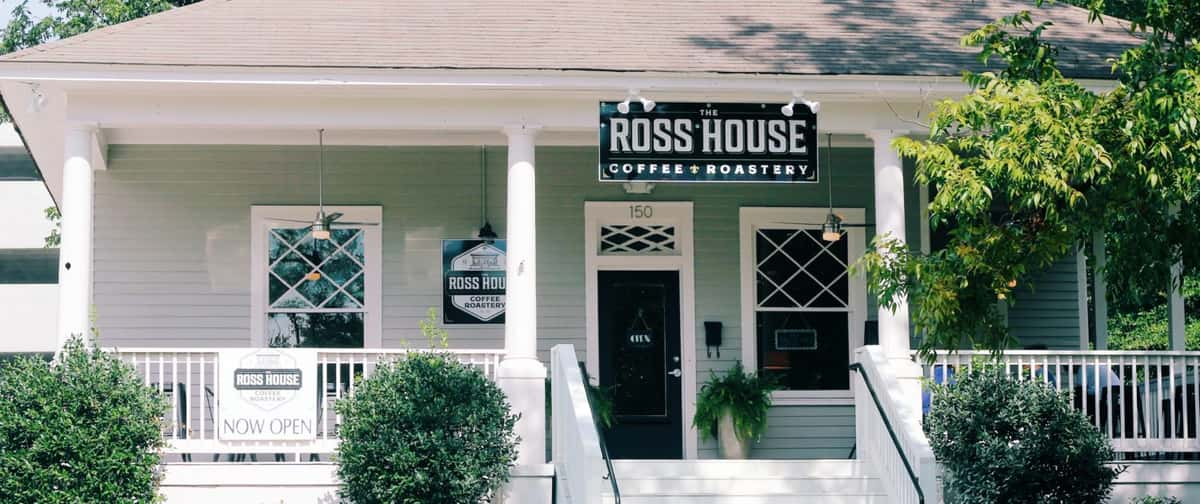 About Ross
Welcome to

The Ross House

Located at 150 North Ross Street across from Auburn's municipal complex is where coffee lovers will find the historic, 111 year old, wrap-around porch home that has been professionally renovated into a simple establishment with traditional charm and a contemporary flair.

Toni Holt, owner of Ross House Coffee & Roastery, reached out to the property owner, Stephen Benson, whose mother used to own the house. Holt had heard heard about a social media campaign by some current and former Auburn University students to "#SaveTheRossHouse". Some of these students were even former residences at the house while attending school and did not want to see the house torn down. Holt and Benson were both supportive of the charming, but aging home, being transformed into a unique, locally owned coffee shop and roastery.

Ross House Coffee & Roastery is opened six days a week (closed on Sunday). We strive to serve excellent products and provide exceptional customer service on a consistent basis. Our shop, with several different rooms, is ideal for hosting bible studies, baby showers, company parties or just a gathering of friends for no special reason other than to enjoy fellowship and good times. Our in-store roastery allows us to provide high-quality, fresh coffee every day.